SCAN Health Plan announces support for Governor Newsom's "Stay Home. Save Lives. Check In." campaign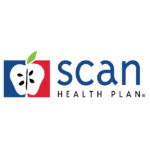 LONG BEACH, Calif., April 2, 2020—SCAN Health Plan® , one of the nation's largest not-forprofit Medicare Advantage health plans, today announced its support for California Governor Gavin Newsom's "Stay Home. Save Lives. Check In." campaign, which launched Tuesday. Aimed at combatting social isolation and food insecurity among those 65 and older—a community highly vulnerable to COVID-19—the effort calls on all Californians to check in on older neighbors with a call, text or physically-distanced door knock. Long committed to helping seniors remain healthy and independent, SCAN shares the governor's pledge to encourage communities to come together to support the state's seniors.
"We wholeheartedly praise Governor Newsom and his administration for launching this timely and critically important campaign to ensure older Californians remain socially engaged and have groceries, medication and other essentials, while remaining safely at home," said Chris Wing, CEO of SCAN Health Plan. "For more than 40 years—and continuing during the current pandemic—SCAN has been committed to supporting seniors by offering services and resources they need most."
Complementing the state's creation of a hotline for Californians to get information and assistance during the crisis, its plan to mail information and resources to residents 65 and older, and other initiatives, SCAN continues to provide support and resources.
For SCAN Health Plan members:
Member Outreach – SCAN has launched an employee "all hands" effort, proactively calling members to make sure they have what they need to stay healthy at home, focusing first on those who are:

High-risk, such as those on oxygen or who are homebound
Socially isolated, because they live alone or don't have a support system

SCAN Senior Advocates – Remaining safely on the job from home, SCAN Senior Advocates (SCAN members who are also employees) are listening for unmet needs during their regular birthday and welcome calls to SCAN members. Should there be a necessity for meals, medication or something else, SCAN taps into member benefits, when applicable, or arranges for community services
For seniors and caregivers in the community:
Emergency Funding for Nonprofits – Beyond its quarterly grants, SCAN is providing emergency funding for nonprofits serving seniors, including, to date, an additional $330,000 to 14 organizations—most of which are delivering meals and other necessary supplies
SCAN Friendly "Visitor" Program – This program, through which volunteers typically make in-person visits to seniors' homes, has shifted to a "friendly caller" program, helping ensure the safety of community clients while also offering the benefit of social interaction
Independence at Home Resource and Referral Line – The resource and referral line supported by Independence at Home, a SCAN community service, remains fully staffed and is a go-to source of information for seniors and caregivers
"Seniors in our communities are among those at greatest risk of suffering severe impacts of the coronavirus, so it's imperative that families, friends and neighbors do their utmost to provide support to those in need," added Wing. "With social isolation and food insecurity proven to negatively affect health outcomes, we must band together to ensure those 65 and older have everything they need at this difficult time."
About SCAN Health Plan
SCAN Health Plan is one of the nation's largest not-for-profit Medicare Advantage plans, serving more than 215,000 members in California. Since its founding in 1977, SCAN has been a mission-driven organization dedicated to keeping seniors healthy and independent. Independence at Home, a SCAN community service, provides vitally needed services and support to seniors and their caregivers. SCAN also offers education programs, community funding, volunteer opportunities and other community services throughout our California service area.
To learn more, visit scanhealthplan.com or facebook.com/scanhealthplan or follow us on Twitter @scanhealthplan.
Media Contact: Havas Formula for SCAN scanhealth@havasformula.com 619-234-0345